We Bring More to the Table
When you partner with National Beef, you get more than quality beef your customers will love. You get the support you need to market it, merchandise it, and sell it, too. With 30 years as America's Premier Beef Company®, we understand what it takes to win in the beef business. And we're proud to offer that competitive advantage to you.
Marketing Support
Stocking product is nice. But moving product? Even better. See how our marketing support tools like merchandising solutions, new item support, account-based marketing, and advertising planning can help drive excitement, engagement, and most importantly, sales.
Learn More

Business Tools
Get the tools you need to manage your beef operation online, including order tracking, price lists, and point-of-sale ordering.
Learn More
Products That Drive Profit
We offer a variety of quality products that today's consumers are looking for, and we deliver them to you with the safety, stability, and consistency you can count on.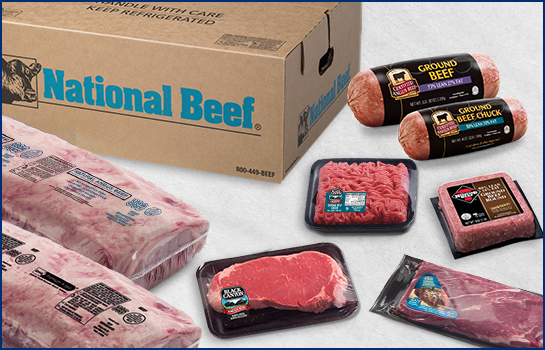 Value-Added Opportunities
Our portfolio of value-added brands accommodates every consumer taste, from Choice and Prime to natural and grass-fed.
Learn More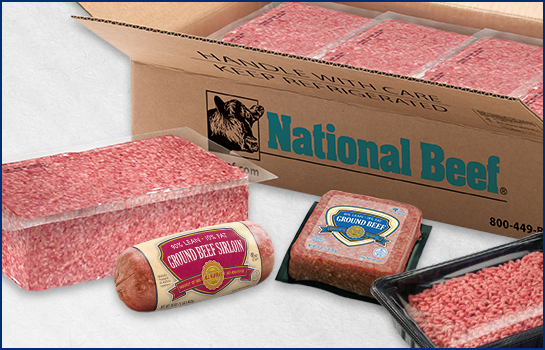 Ground Beef Solutions
Our comprehensive program packs consistent processing, superior safety, and convenient packaging into every chub, brick, and patty.
Learn More
---
Expect More From Your Beef Supplier
Anyone can sell you a great cut of beef. But it takes a true partner to deliver the capabilities, the guidance, and the wisdom to make it work for your business. Contact National Beef about how to get started, and experience the difference true partnership makes.