Marketing Support
Engage Shoppers In-Store and Out
Build a Meat Department Made to Move
Stocking product is nice. But moving product? Even better. That's why National Beef backs every order with the tools you need to merchandise and market it. See how we can help you make the most of your meat department to drive excitement, engagement, and most importantly, sales.
---
Merchandising Solutions
Make your meat department dazzle with our attractive merchandising solutions. With ironman signs, rail strips, case dividers, and more, we offer everything you need to turn your meat case into a destination.
New Item Support
We can help you keep your meat case fresh by identifying new product opportunities that generate new customers. Contact us to learn more about how we can keep you shoppable and unstoppable.
Ready to add some magic to your beef program?
With over 25 years' experience, National Beef knows what it takes to stock your shelves and sell more product. Contact us to see how we can put our expertise to work for you.
Contact Us Now
Account-Based Marketing
One-of-a-kind operations deserve one-of-a-kind promotions. We can help you create customized promotional programs that drive shopper excitement and engagement, from conception to implementation.
Digital Media Content
Get in front of your shoppers even after they've left the store with digital media content. Watch the video to see just some of the ways our website, social, and digital support programs deliver engaging content that drives trial.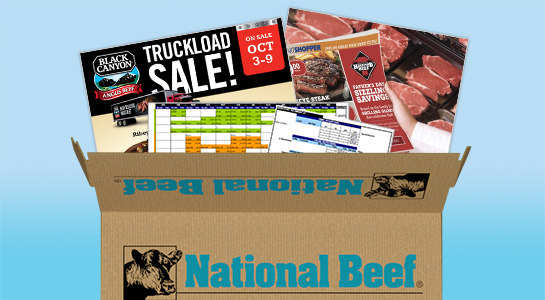 Advertising Planning
Driving shoppers to your meat case begins with great advertising, and great advertising begins with smart planning. We can work with you to create a promotional calendar that meets your operation's needs.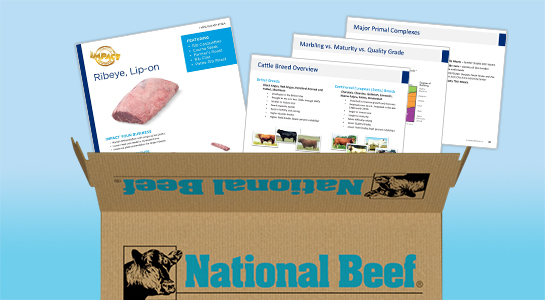 Team Trainings
Your meat department employees are integral to your success. We can help equip them with the category expertise and product knowledge they need to answer shopper questions and make the sale.
Ready to Grow? Let Us Know!
From merchandising to marketing and everything in between, we're here as your trusted partner to support your beef program's success.