A Message From Our CEO, Tim Klein
We're proud of how National Beef® has adapted and responded to the COVID-19 pandemic to protect our people, our products and our valued customers.
Learn More
Our People Come First
Every National Beef facility has an on-site COVID-19 task force and coordinator to advise on the processes and protocols that help keep our essential workers safe. At home, our Emergency Response Pay and Benefits provisions help employees who are not feeling well take the time they need before returning to work.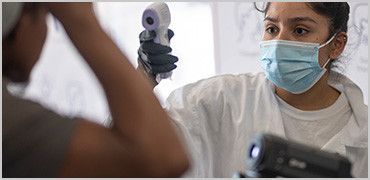 Temperature screenings are performed on all individuals before entering our facilities.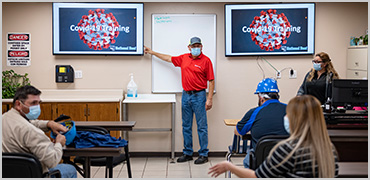 Regular training keeps staff informed on best practices to reduce the spread of COVID-19.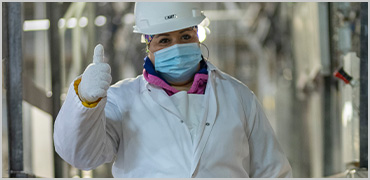 An ample supply of masks, gloves and face shields keep our employees protected.
An Even Higher Level of Food Safety
At National Beef, we've always committed ourselves to exceeding food safety standards with our
Biologic® Food Safety System
. And during the COVID-19 pandemic, we've only reaffirmed that commitment with additional stringent safety protocols to deliver peace of mind when it matters most.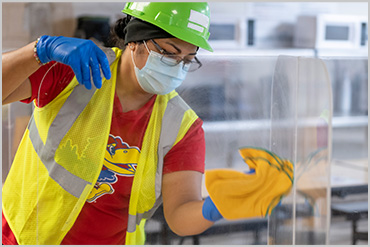 Facilities are thoroughly sanitized and disinfected daily according to strict sanitation protocols.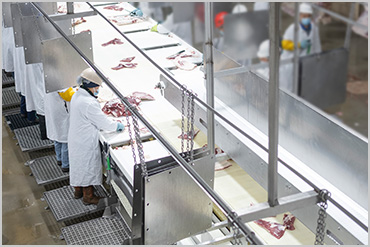 Stainless steel partitions on the production floor keep workstations separate for increased safety.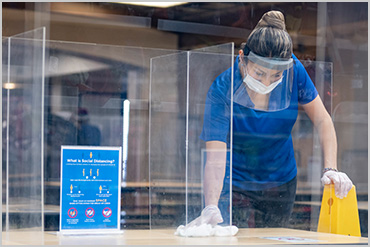 Increased sanitation protects employees in common areas like lunchrooms and locker rooms as well as high-touch surfaces.
Seeing Our Customers Through This
Your business is essential, both to us and to the people you serve. Whether you're a retail partner or a food service provider, our team remains dedicated to keeping you stocked with a steady supply of National Beef products—safe, on time and with the high quality you've come to expect.
See our COVID-19 response in action. Contact your field rep to schedule a virtual facility tour at 1-800-449-BEEF or covid19@nationalbeef.com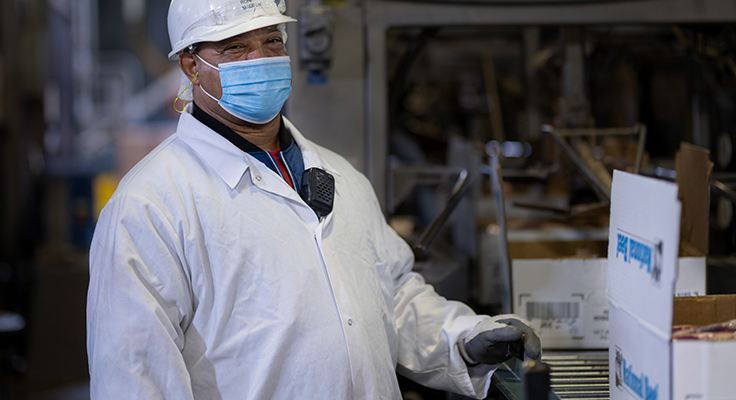 "As America's Premier Beef Company, we at National Beef feel a responsibility to our customers, both here and across the globe."
Tim Klein President and CEO of National Beef