PROCESSING LEADERSHIP
We Take Processing to a New Level
Leaders in Beef Processing
The cornerstone of our company's operations is our three beef processing plants strategically located in the heart of the Midwest's cattle country. Our Dodge City and Liberal, Kansas plants are two of the largest, highest volume facilities in the world.
Our Iowa Premium™ operation focuses on processing premium corn-fed, family farm-raised Black Angus cattle that deliver a reliable supply of highly coveted boxed beef products.
These facilities are designed to execute the complex processes required to support the comprehensive product and program needs of National Beef's diverse customers.
---
Continuous Investment
As our core business segment, we're investing millions into growing and upgrading our beef processing plants. We've recently expanded our ground beef capabilities and implemented new material handling and food safety enhancements.
By continually developing new capabilities and innovative technologies like these, National Beef® is leading the next generation of beef processing.
Further Processing
National Beef's further processing operations deliver complete programs to meet the needs of a continually evolving marketplace, including case-ready offerings with unique products, packaging and labeling solutions. Our plants' capabilities also allow for the processing of pork, case-ready beef and ground beef to meet the diverse needs of customers.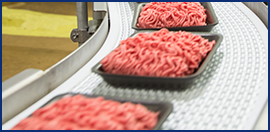 Hummels Wharf, PA
Our state-of-the-art case-ready facility supplies ground beef and pork to the Northeast.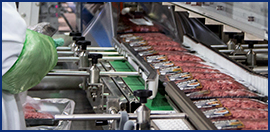 Moultrie, GA
Our modern further processing facility supplies case-ready beef to food service customers in the Mid-Atlantic and Southeast.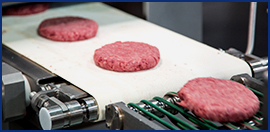 North Baltimore, OH
Our dedicated patty plant produces millions of fresh and frozen ground beef patties annually.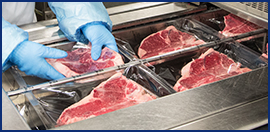 Kansas City, KS
Our facility processes specialty products for the retail channel.
Invested in Safety
Integrated into our processing is our Biologic® Food Safety System, which includes employee training, a zone system, processing interventions, and control and assessment checks. Our facilities in Liberal and Dodge City, Kansas both contain fully equipped test labs that conduct over 30,000 tests annually.
The Biologic program extends beyond the latest technologies, incorporating our procedures into a fully integrated system that meets or exceeds global food safety requirements. By setting that higher standard, National Beef ensures cleaner, safer beef.