Products & Programs
We Add Value Every Step of the Way
Premium Boxed Beef
At National Beef®, we understand that the success of our business is grounded in the success of our customers. We work to develop relationships that enable us to understand the customer's unique needs and respond quickly to specific requests with high-quality, consistently trimmed and packaged beef products.
Over the years we have used this approach to craft a value-added portfolio of programs, brands and packaging solutions to help our customers differentiate and win in their marketplaces.
Learn More
---
A Proven Ground Beef Supplier
As a leader in the production of fresh ground beef, we provide multiple lean points and packaging formats like chubs, bricks, patties and more. We've expanded our ground beef capabilities even further with a patty production plant in North Baltimore.
Learn More
---
Our Value-Added Solutions
The National Beef customer-focused, value-added strategy extends to all of our business units. The company's further processing operations deliver complete programs to meet the needs of a continually evolving marketplace, including case-ready offerings with unique products, packaging and labeling solutions.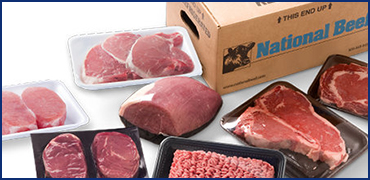 Case Ready
We offer a variety of case-ready solutions for our beef, pork and ground beef programs, as well as labeling solutions for branding and promotional communications.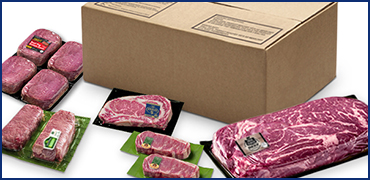 VSP Offerings
Our vacuum-sealed packaging offering includes multiple cuts and breed-based programs to help our customers win in their marketplace.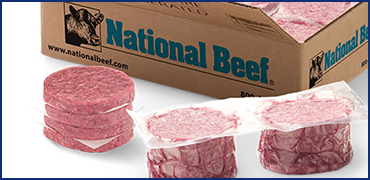 Ground Beef Patties
Our further processing facilities also produce high-quality ground beef patties at multiple lean points for the retail and food service channels.
---
High-Quality Variety Meats
We've invested in efficient processing technology that allows us to deliver fresh-chilled variety meats to our customers both domestically and internationally. With twelve options in multiple pack sizes, we can help you cater to the ever-evolving customer base that is craving a wider variety of food choices.
---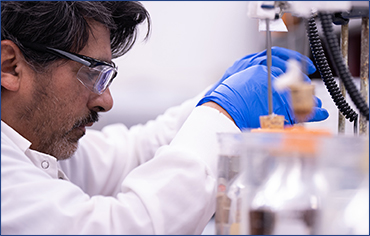 Better By-Products
We are dedicated to by-product programs that benefit the well-being of others, including important medical research as well as consumer and animal nutrition segments.

Medical Advancement
We provide numerous products such as pericardium sacs that support medical advancements and procedures that enhance lives.

Consumer Inputs
From gelatin to crayons, National Beef provides a wide variety of items in everyday consumer goods.

Animal Nutrition Inputs
From tallow to meat and bone meal, we are a leader in providing products that are used to optimize animal diets.