Unbox a Complete 
Ground Beef Offering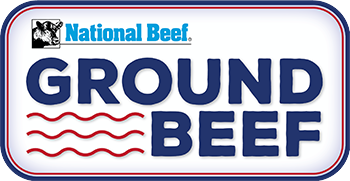 Partner With a Ground Beef Leader
1-800-449-BEEF (2333)
Grounded in Excellence
High-quality ground beef begins from the ground up. National Beef® primarily sources its raw ground beef material from within our state-of-the-art facilities, allowing us to maintain meticulous quality control from start to finish. Our cutting-edge processing techniques enable us to produce uniform lean points, color and particle size, resulting in consistent ground beef every single time.
A Comprehensive Offering
We offer a variety of ground beef products for every market need, all with the consistent National Beef quality you can rely on.
The Leader in Lean Grinds
With 90%, 93% and 96% lean points, our family of lean grinds brings the beef your health-conscious shoppers are searching for. And with National Beef's state-of-the-art processing behind it, you can rest easy knowing you're getting consistent quality in every grind.
Learn More
Your Partner for Primal Grinds
Ready to take your meat case to the next level? Our chuck, round, and sirloin primal grinds deliver a rich flavor and outstanding texture. It all adds up to a world-class eating experience your shoppers will love.
Learn More
A New Standard in Food Safety
Our proprietary Biologic® Food Safety system consists of six zones to prevent microbial contamination. Our ground beef production is housed in Zone 1—the highest level of protection—with the strictest control, process, and testing procedures.
Learn More