We Go Beyond
What's in the Box
Discover How National Beef® Gives You More
1-800-449-BEEF (2333)
High-Quality Beef Is Just the Beginning
For over 25 years, National Beef has gone beyond the call of delivering a reliable supply of high-quality beef. That's why we've crafted a value-added offering of programs, brands and packaging solutions to distinguish your operation and help you win in your marketplace. Whether it's account-specific programming, attractive merchandising or digital tools to engage your shoppers, National Beef delivers everything you need to move more meat from case to cart.
---
Our Value-Added Brands
Explore our comprehensive offering and discover how National Beef makes your meat case stand out from the rest.
---
Excellence Comes Naturally
When it comes to Natural Angus Beef, we hold ourselves to a higher standard. That means sourcing cattle from America's finest ranches, raised without antibiotics or added hormones and fed a 100% vegetarian diet. It all adds up to an outstanding Natural Angus Beef eating experience your shoppers will love.
Our Brands Are Made to Market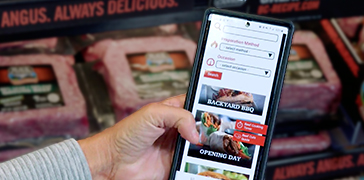 Connect With Consumers
We equip you with the tools you need to reach your shoppers and build a loyal customer base.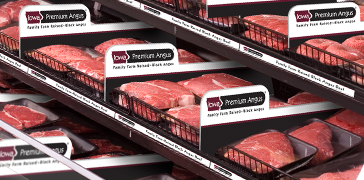 Case Merchandising
With attractive labels and point-of-sale, our brands drive shopper engagement and make your meat case a destination.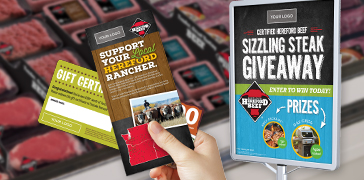 ABM Solutions
From custom online content to labels and packaging solutions, we help you move more beef.