It all began in 1983
National Beef® and Certified Angus Beef® joined forces–our Liberal, Kansas plant became the 1st major packer for the brand! We worked together to bring the brand to the national stage, building a strong partnership based on our shared commitment to high-quality beef.
A promising start
The mutually-beneficial partnership demonstrated that the brand would work in a large, high-speed packing facility. Over the years, both National Beef Kansas plants have consistently been recognized among the Top 3 Fabricators at the annual Certified Angus Beef® conference.
We've sold over 4 billion lbs.
That's over 7 lbs. for every person in North America!
Committed to partnership & growth
Our dedication has helped us win numerous prestigious awards as we continued to expand our Certified Angus Beef® brand offerings to meet growing consumer demand.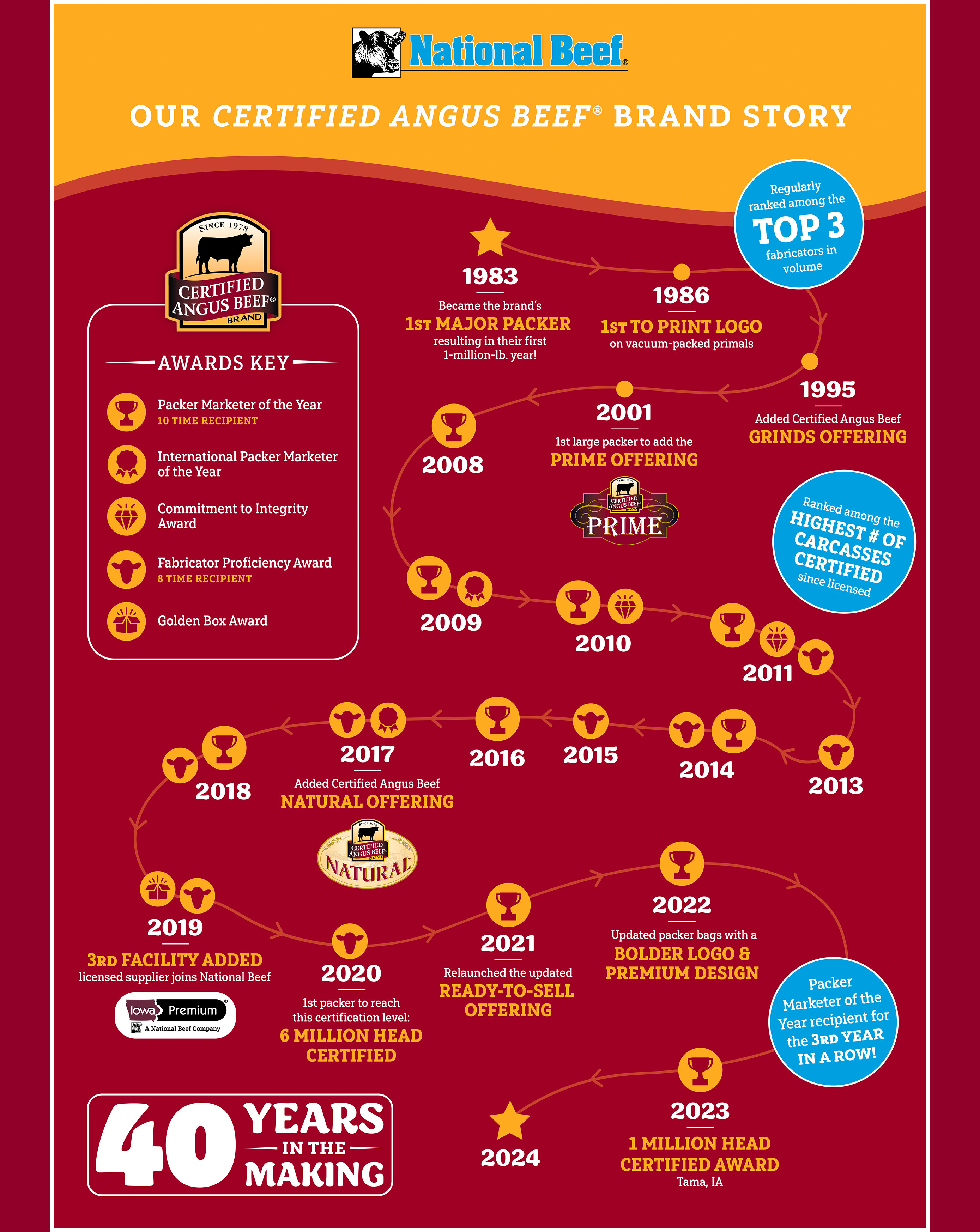 "If there's one theme we've had since day one at National Beef, it's our value-added focus. Our partnership with Certified Angus Beef has always been at the center of that focus."
Tim Klein
National Beef CEO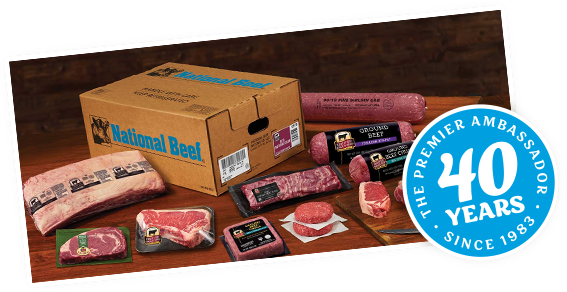 Just getting started
Join us in making the next 40 years even more incredible. We've come a long way, but there's still more to come. We have big plans for the future of our partnership, and invite you to continue to be a part of our journey.
Partner with Us for the Certified Angus Beef ® brand
Located in the heart of Midwest cattle country, National Beef is a responsive, right-sized supplier. With our passion for the brand and our comprehensive product offerings, we're the premier partner. We would love for you to be part of our story. Click below to learn more.
Learn More