CASE READY PATTIES
Meet Demand with Stock-Ready Convenience
Quality Patties Meet Case Ready Convenience 
Give your customers what they crave––convenient, quality patties––without the added labor and management costs. With patty demand continuing to drive meat department sales, the National Beef® Case Ready Patty Program offers a turnkey solution to supplying this critical consumer favorite.
Patties are a year-round staple that transform meat cases into destinations
Potential for double-digit sales growth after switching to Case Ready
Case Ready packaging can reduce shrink by 50% or more
A Program Tailored To Your Operation
National Beef's convenient program provides extended shelf life, easy ordering and the flexibility to meet any ground beef patty need. Popular commodity items are available in 80%, 85% and 90% lean points, and both commodity and Certified Angus Beef® brand patties include chuck, round and sirloin options. Prelabeled and ready-to-go, all of our Case Ready items are without additives and available in both 4 and 8 pack configurations.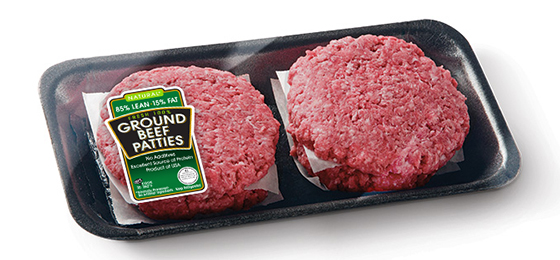 Overwrap Trays
Our overwrap trays save you packaging time and costs while offering a made-in-store look shoppers recognize and trust. With their extended shelf life, overwrap trays last up to 15 days in the mother bag and 3 days in the meat case.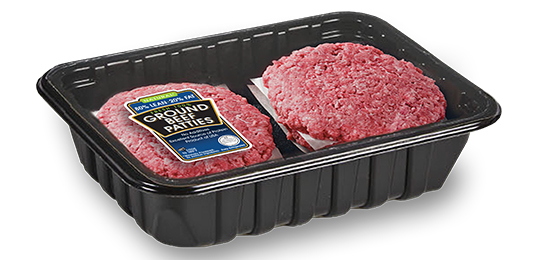 Lidded Trays
Leak-proof lidded trays reduce the risk of cross-contamination and provide convenience consumers appreciate. With their extended shelf life, lidded trays last up to 18 days from their pack date.
Our Support Makes Case Ready an Easy Choice
National Beef's Case Ready program packs more than just patties—we offer the support you need to succeed at the meat case. Our customized evaluations help you determine the right products for your case and our provided training materials arm your team with everything they need to manage the program. Combine that with National Beef's quality guarantee and a post-launch evaluation to ensure our program meets expectations, and you've got a Case Ready program that does it all.