Retail Made Simple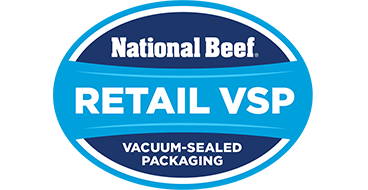 Right Cuts, Right Quantities, Right Here
Add variety to your meat case without adding labor. Our Retail Vacuum-Sealed Packaging (VSP) Program is a small-box solution that gives you convenient control over your inventory—so you can stock what sells.
No butcher? No problem.
We do all the cutting, trimming and packaging work for you. Your cut steaks and roasts are ready for the meat case right out of the box.
Use only what you need
Don't have the demand for full primals? Our steaks and roasts come individually packaged, so you reduce shrink and waste.
Never miss another sale
Cuts are individually vacuum sealed with a 28-day shelf life to keep your meat case stocked and generate sales.

Increase primal yield

Lower in-store packaging cost

Reduced labor costs

Increase margin with less shrink
Round Out Your Beef Offering With Retail VSP
Get the variety, quality, and convenience you need with a vacuum-sealed packaging program tailored to your operation.
Fewer pieces per box
Convenient vacuum-sealed packaging
Extended 28-day shelf life
Exact and catch weights available
Ships with your regular order
Choose From Two Small-Box Solutions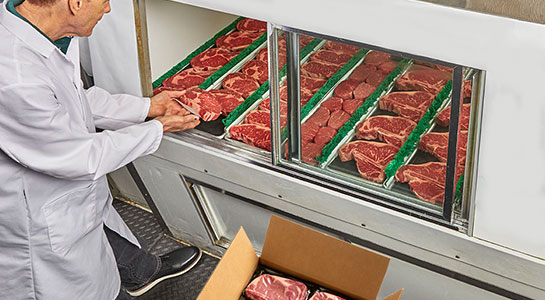 Middle Meats
Stock your full-service meat case on demand with individually-packaged popular cuts like tenderloins, strips, ribeyes, T-bones, and more.
Learn More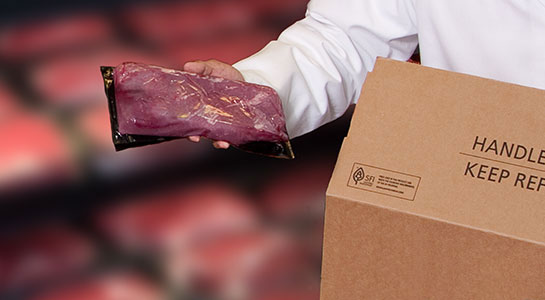 Full or Partial Case
Pre-labeled, single pack, and multipack formats make it easy to replace your full-service meat case, expand your offering, or just add variety.
Learn More
---
Available in Multiple Grades and Cuts
Whether you're rounding out your self-service or full-service meat case, our Retail VSP Program has whatever your customers are looking for.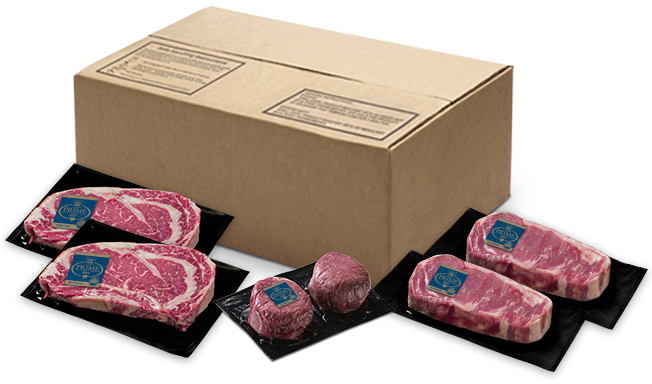 USDA Prime
Elevate your meat case with the highest quality
View Products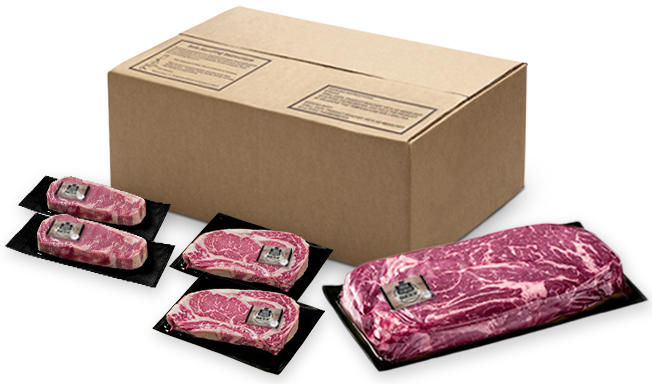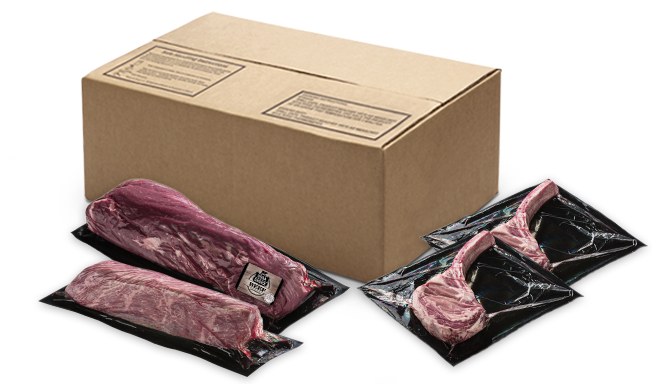 Specialty Cuts
Excite customers with hard-to-find cuts
View Products
---
Looking for a Natural Program?
National Beef Retail VSP offers two convenient, easy-to-stock options your customers will love.
Certified Angus Beef® Brand Natural
Meet the needs of discerning health and wellness customers with the power of a legendary beef brand.

View Products
NatureSource® Natural Angus Beef
Add a natural program for your health-conscious shoppers—no antibiotics, no added hormones, no fuss.

View Products
---
Labeling Options Available
We offer pre-applied labels and barcodes to make stocking even easier! Many feature appetizing photography, nutritional panels, and cooking instructions to help drive purchase.
---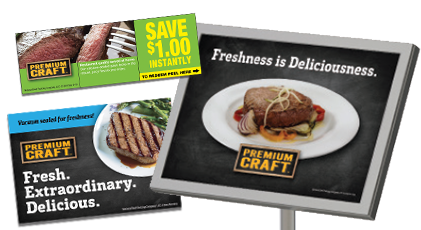 Retail Merchandising Support
We can help your products get noticed with attractive in-store merchandising. Our extensive program support helps create excitement, educate customers, and drive trial.
Contact your National Beef representative for more information.