Full or Partial Case Solutions
Discover A Simpler Way to Stock
The Easy Way to Expand Your Meat Case
Round out your self-service or full-service meat case with our Full or Partial Case Solutions. This turnkey program offers vacuum-sealed steaks in pre-labeled, single pack, or multi-pack formats to generate excitement and sales without adding labor.
Fewer pieces per box
Individually packaged to reduce shrink
Vacuum sealed with extended 28-day shelf life
Exact and catch weights available
Ships with your regular order
---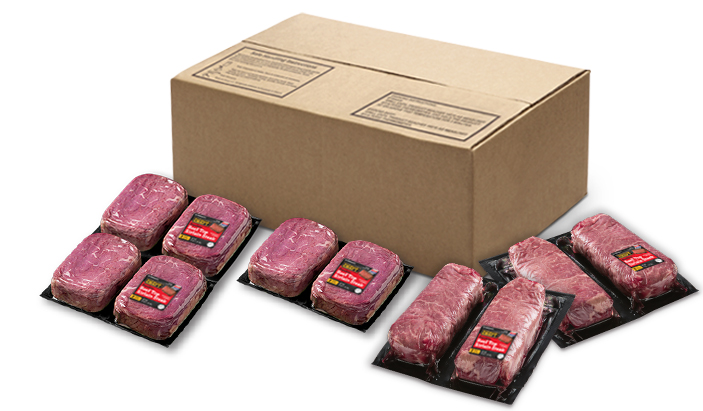 Multi-Pack Format
Drive shopper excitement with a multi-pack format! This in-and-out program is easy to execute. And with individually packaged and vacuum sealed steaks, it minimizes shrink, waste, and labor costs, too.
Available in two- and four-packs
6 oz, 8 oz, or 10 oz net weight
Flexible retail pricing options
5,000 lb minimum
Ships with regular order
Barcode for retail on back label
View Products
---
Available in Multiple Grades and Cuts
Whether you're rounding out your self-service or full-service meat case, our Retail VSP Program has whatever your customers are looking for.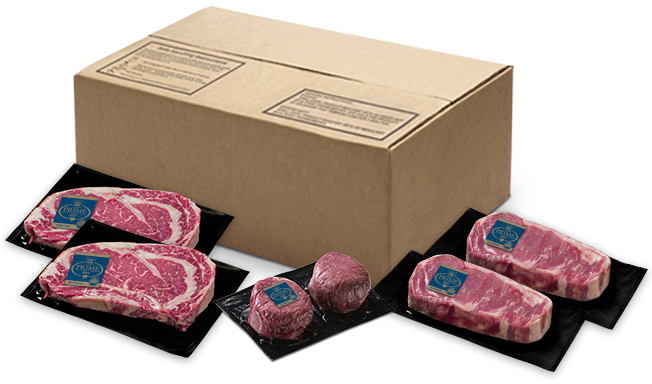 USDA Prime
Elevate your meat case with the highest quality
View Products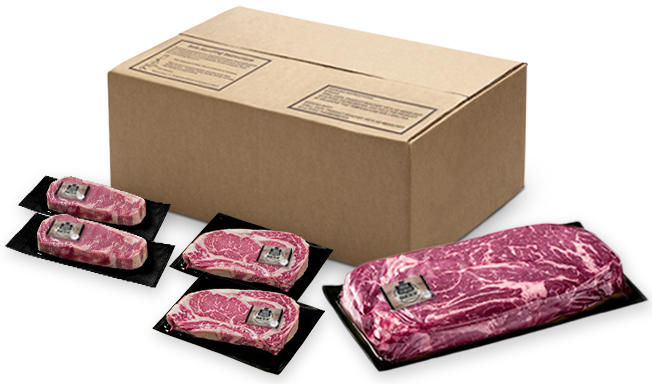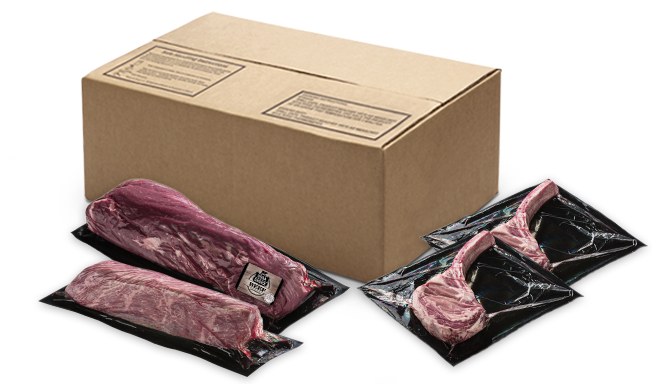 Specialty Cuts
Excite customers with hard-to-find cuts
View Products
---
Looking for a Natural Program?
National Beef Retail VSP offers two convenient, easy-to-stock options your customers will love.
Certified Angus Beef® Brand Natural
Meet the needs of discerning health and wellness customers with the power of a legendary beef brand.

View Products
NatureSource® Natural Angus Beef
Add a natural program for your health-conscious shoppers—no antibiotics, no added hormones, no fuss.

View Products