Bring Inspiration to the Kitchen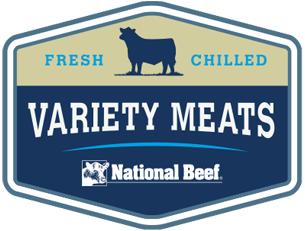 Your Customers Demand Variety
Today's diverse customers are increasingly searching for a wider variety of food choices. Catering to this ever-evolving customer base is essential for staying ahead in the competitive marketplace. Position your operation as a go-to destination for the variety your customers demand. Choose from eleven, Fresh-Chilled Variety Meats options from National Beef® with multiple pack sizes that are ready to sell or prepare.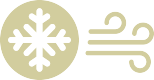 Wide selection of 12 fresh-chilled items

Vacuum-sealed packaging for an extended shelf life of 30 days (18 days for liver)

Multiple pack sizes (2 lbs. to 10 lbs.)

Convenient shipping with your boxed beef order
The National Beef Difference
High-quality Options For Every Need
Made by hand and crafted with care is the growing trend in ethnic foods. To inspire creativity in the kitchen, your operation needs a wide selection of dependable, high-quality choices. That's where National Beef can help.
A Successful Relationship
When you choose National Beef as your partner, you can be assured of your variety meats program's quality, supply, convenience and value. Our ordering, packaging and delivery options make it easy to partner with us.
How You Benefit
The National Beef Variety Meats program gives you more options to reach customers in new ways. And because we're National Beef, we make it simple too—you can easily order variety meats along with your standard box beef order.
View Products
Tripe Delivers Convenience, Value & Diversity
Add value and diversity to your menu or meat case with Scalded Tripe and Scalded Diced Tripe. With small and large vacuum-sealed packages ready for immediate use and a 30-day shelf life, Tripe delivers convenience and appeals to your diversified customer base.
View Products