BUILT FOR SUCCESS
OUR LEGACY
Generations of dedicated American ranchers produce the cattle that delivers Black Canyon® Angus Beef's unmatched quality and consistency. Our program ensures you receive the highest level of product safety and freshness. We also provide all the tools you need to successfully connect with consumers, differentiate your operation, and gain a competitive edge in the marketplace.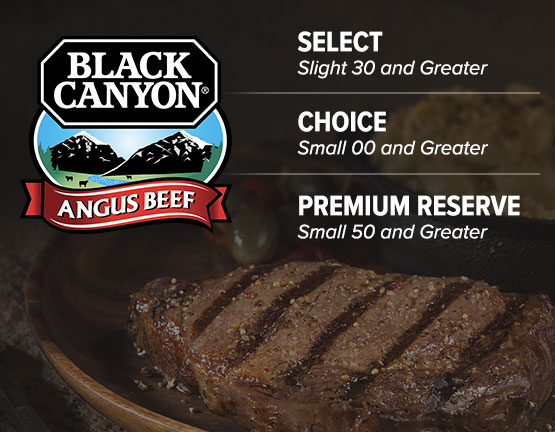 BRANDED FOR DISTINCTION
Black Canyon Angus Beef offers a heritage of brand distinction, delivering the unique advantages your operation needs to build customer loyalty while driving sales success.
USDA Certified Program

"A" maturity

No Brahman Influence

Black Angus cattle

Midwest grain-fed

Product of USA
Build a Following
Connect with your consumers in a whole new way. We help you engage with in-store and online tools that educate, inform and inspire them to select Black Canyon Angus Beef with confidence and prepare it successfully time after time.
Learn More at www.blackcanyon-angusbeef.com/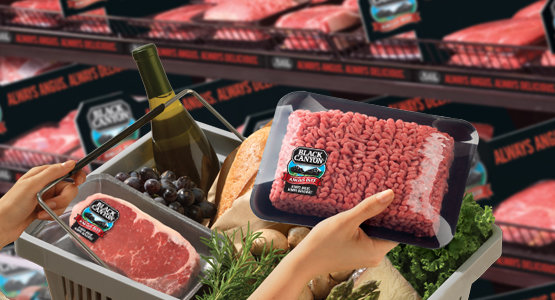 CONNECT WITH YOUR SHOPPERS
Black Canyon Angus Beef delivers a long tradition of value, quality, and consistency in store. We help you to educate and engage through our unique Connect with Consumers programming and marketing support. These efforts strengthen your relationships with consumers and differentiate your operations from all competition.
Learn More
A VARIETY OF OPTIONS
There are so many options to choose from when it comes to ordering top quality Black Canyon Ground Beef for your operation. Whether our Ground Beef Bricks, Chubs, or ever-popular Beef Patties, Black Canyon has all the flexible packaging formats necessary to appeal to your most discerning customers.
Learn More
QUALITY YOUR PATRONS CAN TRUST
Black Canyon Angus Beef provides a long tradition of value, consistency, and quality. Today, we remain committed to ensuring you receive the highest level of product safety and freshness, along with the tools and programs you need to make strong connections with your patrons.
Learn More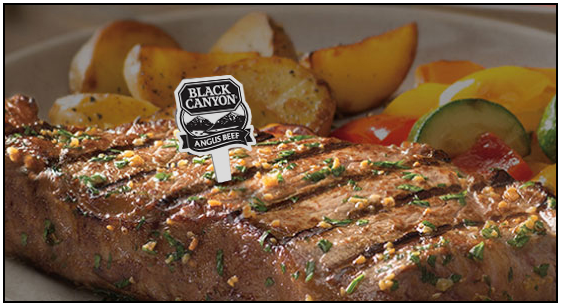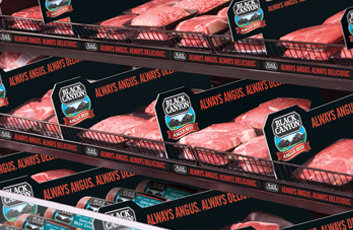 ORDER POS
Use powerful marketing and promotional programs including eye-catching point-of-sale materials. 

Contact your National Beef Representative today for more details.
Order POS