Certified Angus Beef ® Brand Ready-to-Sell
A Simple Way to Stock from the Premier Supplier
Stock 'n' Roll with
Ready-to-Sell Convenience
Make your crowd go wild with our easy-to-stock offering from Certified Angus Beef® brand. These vacuum-sealed steaks, specialty cuts, and ground beef chubs and bricks arrive ready to rock your meat case, right out of the box — so your team can reach instant stock star status.
Individually packaged and labeled
Extended shelf life
Full or partial case solutions
Get the most popular Certified Angus Beef® steak cuts, labeled and packed with ready-to-stock convenience. Our Retail VSP program offers flexible options for every market need:
Individually vacuum sealed
Exact weight
Extended 28-day shelf life
Product Details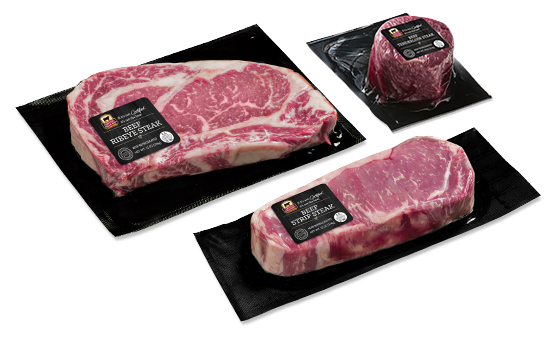 Retail Ready
Specialty Cuts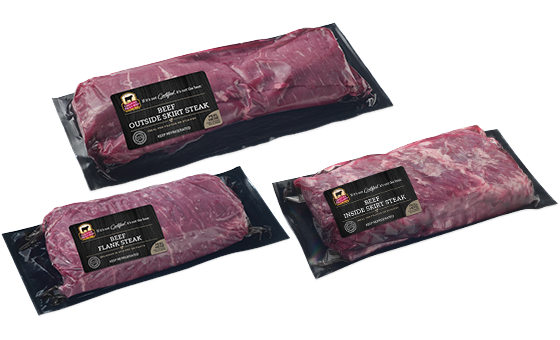 Add excitement to your meat case without adding labor. Our Retail Ready Specialty Cuts help you diversify and simplify with easy-to-stock Certified Angus Beef® briskets, flank steaks, flat irons, skirt steaks, and more.
Individually vacuum sealed
Packed with descriptive product labels
Extended 35-day shelf life
Product Details
Retail Ready
Ground Beef
Ground beef sells fast. Our Retail Ready Ground Beef helps you stock faster. Keep up with demand with convenient Certified Angus Beef® bricks and chubs, available in multiple sizes, lean points, and primal grinds.