Stand Out Like A
Champion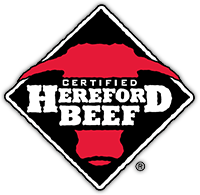 DARE TO BE DIFFERENT WITH
Certified Hereford Beef®
This isn't another Angus brand. This is Certified Hereford Beef®, a one-of-a-kind program that follows ten strict guidelines to deliver consistent quality, juiciness, and grain-fed flavor—and National Beef® is the only supplier to offer it. So stand out with us, and dare to be different in your marketplace.
WE OFFER A
COMPLETE PROGRAM
Our comprehensive and flexible program offers boxed beef, grinds, and vacuum-sealed specialty cuts to meet the needs of your unique operation.
USDA Choice and Upper 2/3 Choice
Hereford & Hereford-English cross cattle only
Midwest grain-fed
USDA Certified Programs G-10 and G-10A
"A" Maturity
Product of USA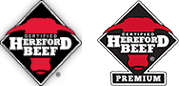 Looking for reliable supply and quality?
Ask about our grinds
Learn More
Stand Out
In Your Marketplace
National Beef gives you the products and marketing support to support your Certified Hereford Beef® rollout and make your program a delicious success.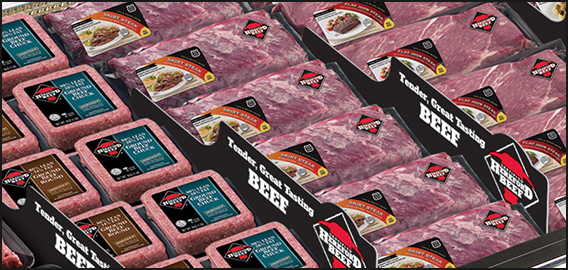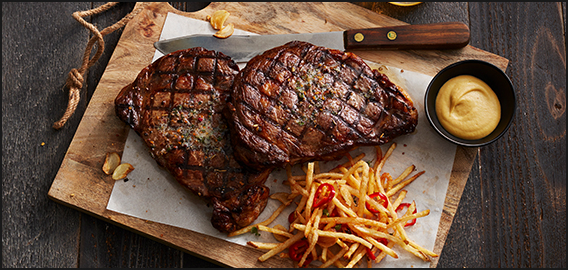 PACKER OF THE YEAR

PACKER OF THE YEAR

Packer of the year
We Support Your Sales with
Marketing and Training
At National Beef, we don't just supply Certified Hereford Beef® — we help you sell it, too. We offer staff trainings, ad planning, custom merchandising, and all the tools you need to make this standout beef program a standout success.
Contact Sarah Lightner to learn more.
Learn More About
Hereford Beef
Certified Hereford Beef® and the American Hereford Association work with more than 7,000 family ranchers across the USA who raise Hereford and English Baldy cattle to produce a USDA Certified wholesome and nutritious product.
Certified Hereford Beef Website