Certified Hereford Beef® Retail
Bring Excitement to the Meat Case
Stand Out With
A Standout Brand
Give your shoppers the one-of-a-kind taste of Certified Hereford Beef® from National Beef®. This exclusive program follows strict guidelines to deliver a superior eating experience —and only National Beef offers it. We back it with the sales and marketing resources you need to take this standout brand to the next level and differentiate yourself from the competition.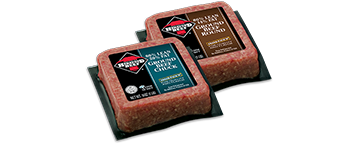 GROUND BEEF BRICKS
Our vacuum-sealed, leak-proof packaging extends shelf life and preserves product freshness in a format that shoppers appreciate.
Contact Us
Full Primals
Available in USDA Choice and Upper ⅔ Choice, our Certified Hereford Beef® primals differentiate your meat case with striploins, ribeyes, brisket, and more.
View Products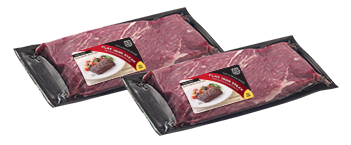 Retail Ready
Convenient vacuum-sealed packaging and informative labels help expand your product mix, minimize shrink, and reduce labor costs.
View Products
Labels and Point-of-Sale
We support your Certified Hereford Beef® program with the sales and marketing tools you need to promote it, including attractive labels, eye-catching point-of-sale, educational materials, social media graphics, and more.
Contact Sarah Lightner for more details.