NATURAL ANGUS BEEF
RAISES THE BAR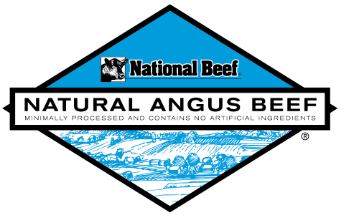 A COMPLETE PROGRAM
YOU CAN TRUST
As America's Premier Beef Company, we hold our National Beef® Natural Angus Beef program to a higher standard. From start to finish, our Natural Angus Beef program abides by our 360-Verified standards: stringent specifications that are monitored internally and verified by an independent, respected third-party auditor. It's not just the right thing to do—it ensures our program delivers what we promise with the quality you and your customers expect.
No antibiotics—ever
No added hormones—ever
Humanely raised (Learn More)
USA born and raised Angus cattle
100% vegetarian diet
Midwest corn-fed, minimum of 120 days
Choice, Upper Choice and Prime sorts
"A" maturity
Ground beef program
FROM AMERICA'S
FINEST RANCHES
When you start with the strong relationships like the ones we have at National Beef, great beef comes naturally. By sourcing cattle through our long-standing alliances, we ensure these ranchers are committed to raising cattle humanely and naturally. Our consistent access to the very best cattle allows us to deliver high-quality beef to our customers worldwide.
Our Natural Angus Beef program begins in the American heartland, with ranchers who know what it means to raise cattle naturally. Below are their stories.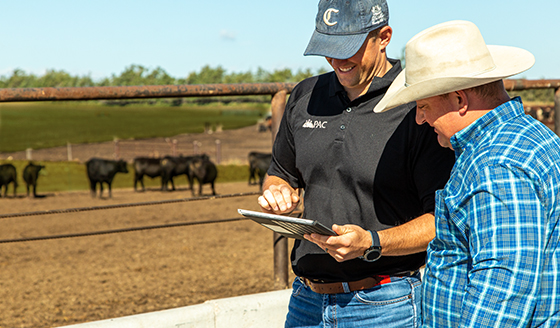 NO ANTIBIOTICS
Rancher partners carefully monitor animal health and raise Natural Angus cattle without antibiotics.

HUMANELY RAISED
Our long-standing rancher supply partners handle cattle gently and provide a low-stress environment.

USA BORN & RAISED
All cattle for our Natural Angus Beef program are born and raised in the United States.

NO ADDED HORMONES
Cattle in the program mature at a natural pace, without being fed or administered added hormones or steroids.

TRACE BACK
Natural Angus cattle can be traced to the source of origin by production lot through documentation and cattle identification.

VEGETARIAN FED
For all growth phases, feed ingredients for the Natural cattle must be of natural origin and 100% vegetarian.
Give Your Health & Wellness Shoppers
Something More
Our Natural Angus Beef vacuum-sealed, portion cut steaks and roasts offer increased turns, profitability and customer loyalty.
GROUND BEEF
COMES NATURALLY
Our comprehensive Natural program includes a natural ground beef offering that delivers the convenience, quality and safety today's consumers demand. Choose from a variety of offerings and get set up for success with a program that meets the needs of your operation.
View Products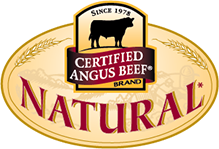 CERTIFIED ANGUS BEEF ® BRAND NATURAL,
NATURALLY EXCEPTIONAL FOR YOUR OPERATION
Learn More
ORDER POS
Our NatureSource® brand offers a variety of merchandising solutions. From a comprehensive label program and hanging banners for retail, to server guides and menu resources for foodservice, we make ordering quick and easy.
Order POS