Product Selector
Your Trusted Partner
FOR BOXED BEEF
BUSINESS SUPPORT TOOLS
Access helpful tools to manage your operation.
Learn More +
Easily Find the Products You Need
Our Product Selector is an easy-to-use online catalog that helps you find products available from our two Midwest beef processing plants. Use our Product Selector to:
Compare trim specs
View program options
Access packaging details needed for item set up
View Products +
---
A Trusted Ground Beef Program
Get the consistency your operation needs and the high quality your customers demand from a reliable partner you can trust.
Learn More +
---
A Premium Prime Beef Eating Experience
Our leading supplier alliances allow us to deliver the tender and juicy eating experience customers expect from a premium prime beef selection with consistent, high-quality, Midwestern grain-fed beef.
Learn More +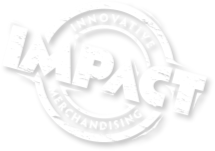 Make an Impact
Our innovative merchandising program meets consumer preferences.
Learn More +
Build Efficiencies and Profits
Our Block Ready program offers pre-trimmed primals to maximize cutting yields for retail customers looking to eliminate trim in their operation. It also creates efficiencies in keeping records for the Grinder Rule. These primals are ready to slice, cut and place in the tray. This allows the staff to spend more time merchandising the beef case and interacting with consumers, thereby increasing shopper satisfaction and ultimately, the bottom line.
To learn more, call your National Beef sales representative.